COME HOME TO BETTER
It takes time to build a better community but it begins with believing in better. We believe you want more than just a house. You want a sense of place. You want to sit on your front porch and enjoy the flowers in your yard, the landscaped boulevards and the amazing mountain views. You want to live in a neighborhood where kids can safely walk down sidewalks to visit friends and family and play in neighborhood parks.
You enjoy an active lifestyle and want to walk your dog and run, hike or bike on paved trails that connect to business, shopping, schools and entertainment. You are community-minded and appreciate energy conservation and protecting land, wildlife and water resources.
And most of all, you value time to enjoy your home, your family and all that Montana offers.
That's why we believe in building a better community – because you believe in better!
– Mark Runkle & Rebecca Ryland

Read the Latest News from Mountain View Meadows
Believe in Better: THE UPLANDS
What a way to blast your way to an exciting new home in "The Uplands"! A little hard rock wasn't enough to hold back the construction crew laying pipe and building streets in preparation for making lots available to homebuyers in the next new neighborhood opening in Mountain View Meadows. "The Uplands", coming in January, offers yet another choice to serve the lifestyle needs and interests of home buyers in the Helena area and will feature large city lots ranging in size from 7,000 square feet to more than 16,000 square feet. Add in the exceptionally desirable amenities of sidewalks and tree-lined boulevards that increase home values and create appealing streetscapes, and these lots will look and feel even bigger! The new larger lots are designed to accommodate three-bay garages or concrete parking pads for boats and other recreational vehicles to allow homeowners to take full advantage of city sewer and water services and police and fire protection without sacrificing room to park and store their toys. In addition, the larger lots provide opportunities for bigger back yards and popular outdoor living spaces. The Uplands, located within walking distance of the new Blue Cross Blue Shield Headquarters, will also feature new eclectic home designs ranging from traditional to modern contemporary with special attention to architectural details. If you are looking to purchase or build a new home, be sure to tour Mountain View Meadows to see for yourself how its unique neighborhood design within one community provides better choices and better values for homebuyers.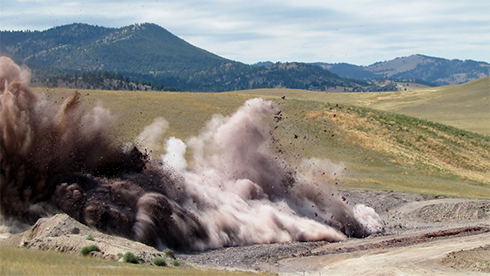 •••••••••••••
Located in the City of Helena, approximately 1.5 miles east of I-15 just off Highway 12 E.
•••••••••••••