COME HOME TO BETTER
It takes time to build a better community but it begins with believing in better. We believe you want more than just a house. You want a sense of place. You want to sit on your front porch and enjoy the flowers in your yard, the landscaped boulevards and the amazing mountain views. You want to live in a neighborhood where kids can safely walk down sidewalks to visit friends and family and play in neighborhood parks.
You enjoy an active lifestyle and want to walk your dog and run, hike or bike on paved trails that connect to business, shopping, schools and entertainment. You are community-minded and appreciate energy conservation and protecting land, wildlife and water resources.
And most of all, you value time to enjoy your home, your family and all that Montana offers.
That's why we believe in building a better community – because you believe in better!
– Mark Runkle & Rebecca Ryland

Read the Latest News from Mountain View Meadows
Believe in Better: FIREWORKS, FIRE TRUCK & FUN!
Every year Prickly Pear Fireworks sets out to wow the community with a free fireworks display supported by donations from individuals and local businesses. The annual 4 th  of July show gets underway between 10:00 and 10:30 PM dazzling viewers with explosions of light and color in the skies above East Helena.  Because of its location, Mountain View Meadows has some of the best viewing spots around, drawing people from all over the Helena area. With so many people coming out to watch the fireworks, it seemed like a great time to add a little flare for the kids at ground level. This year, Mountain View Meadows and Chicago Title will sponsor two inflatable "Jackalope Jump" bounce houses at Mountain View Park from 6:30 to 10:00 PM.  A "Wild West" house for the little tykes and a "Fire Station" for kids 6-12 will be set up by Jackalope Jump in the open area between the pavilion and the amphitheater. JUMPING IS FREE!--but parents must sign a waiver. A representative from Jackalope Jump will be on hand with waivers and to monitor kids going in and coming out of the houses so that every child gets as many turns inside as he or she wants! Of course, there are plenty of things to do for people of all ages at the Park including playing horseshoes on of one the two regulation horseshoe pits or enjoying a game of sand volleyball, basketball or tennis.  Also, while you're in the park or in the area getting ready to watch the Prickly Pear Fireworks display, grab a bite to eat from vendors set up along the northwest corner of the park. Vendors include "Cool Cat Hotdogs" serving beef dogs, smoked bratwurst, veggie dogs, lemonade and coke products and "Life House Coffee Truck" featuring all kinds of espresso drinks, tea, smoothies and Italian Soda. "Saigon Alley" will also be available with seasonal cuisine from Southeast Asia plus fried banana and peanut butter sandwiches for kids. These and other vendors will be ready to take your orders starting around 6:30 PM. There's always something better happening at Mountain View Meadows, so be sure to drop by Tuesday, July 4th  to enjoy our nation's 241st  celebration of its Declaration of Independence. And if you'd like to check out a new home while you're in the area, stop by the Information & Sales office at 431 S. Alice St. between 2 & 6 PM for a tour.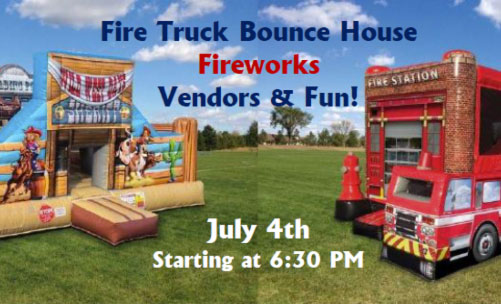 •••••••••••••
Located in the City of Helena, approximately 1.5 miles east of I-15 just off Highway 12 E.
•••••••••••••