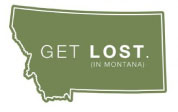 Wondering where to go for your next family vacation? Interested in the rich history of Montana? For a full list of all of the wonderful places, activities, and events that this great state has to offer, be sure to visit the Montana Office of Tourism located right here in Helena. Visit for more information.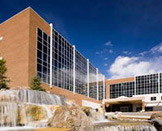 St. Peter's Hospital provides premier health care to a five–county region in Southwest Montana. Based in Helena, St. Peter's has over 1,200 skilled and dedicated staff members who provide exceptional medical care and outstanding service in the areas of family practice, specialty care, surgery, cancer treatment, orthopaedics, cardiology, behavioral health, hospice, seven–day–a–week urgent care and more.
Http://www.StPetes.org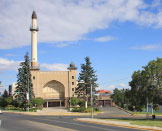 Built in 1920, the Helena Civic Center hosts a variety of entertainment events including plays, symphonies, and dance events. Two major facilities comprise the Civic Center, the ballroom and the auditorium theatre. For more information, visit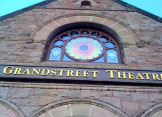 The Grand Street Theatre is dedicated to offering as many forms of theatre as possible. With different productions occurring every year, theatre lovers can also participate in Theatre School. The school has different programs aimed at different age groups and interests, ranging from summer theatre school to adult acting classes to an after school program. To learn more about these programs and more offered by the Grand Street Theatre, please visit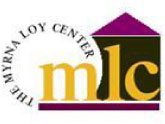 The Myrna Loy offers film screenings, workshops, and an array of other performances aimed at promoting education and inspiring a love of the arts. For a list of films currently playing or upcoming events, for more information, visit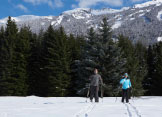 It's well known that the beautiful mountains of Montana provide some of the best skiing around. Bridger Bowl and the Great Divide are two popular ski resorts. Bridger Bowl, located near Bozeman, offers slopes for beginners and intermediates, but also provides challenging courses as well -- nearly 50% of the ski area is designated as advanced or extreme. Similarly, Great Divide, located northwest of Helena, also has a variety of runs designated for varying degree of skills.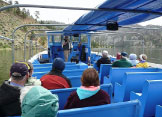 Located just outside of Helena, the Gates of the Mountains is a popular attraction in Montana. The beautiful scenery is something found only in Big Sky Country. Visitors can take a two-hour boat tour of the mountains, with the tour schedule changing slightly throughout the summer months. For more information on the Gates of the Mountains, please visit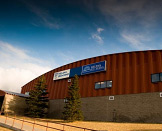 The Helena Ice Arena offers year round recreation for the entire family. Public skate is open to the community with recreation leagues available for men, women and youth. Whether you are a novice or professional skater, camps and clinics are offered to match your skill level. The Helena Ice Arena hosts Helena Bighorns Hockey and The Helena Figure Skating Club.
http://www.HelenaIceArena.com