Rebecca Ryland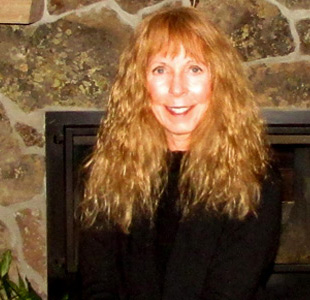 Director of Design, Rebecca Ryland, applies her educational background in art and theatre to helping define Mountain View Meadows as the most aesthetically appealing community in Helena and a premier development in Montana.  She has been instrumental in developing house plans, streetscapes, color schemes, park layouts, neighborhood conceptual plans, and landscaping designs and heads the Architectural & Design Review Committee.
Rebecca came to Helena by way of her husband, Mark, owner and developer of Mountain View Meadows. Much of her experience in the field of business has been in the arts, having founded a non-profit organization specializing in theatre arts training as well as a small play publishing company, Heartland Plays, Inc.  However, as a theatre artist who, prior to moving to Montana, made her living directing, producing, acting, playwriting, designing, consulting and teaching, the transition to her role with a major development project was not as big of a stretch as some might think.  She had always had an interest in real estate auctions and researching real property and had supplemented her income through the years buying and selling houses.  Rebecca and Mark are often seen on Sundays attending open houses.  It is a way, she says, "to stay on top of what people want and what we can do to provide the best housing opportunities for the people of Helena and for others moving into the area."  And, she adds, "I actually enjoy the fact that everywhere we go, in and around Montana and across the country, we tour mixed-use developments and residential communities, always looking for new ideas and best practices so that we can do better." 
Although her direct role with Mountain View Meadows has been since her marriage to Mark in 2010, Rebecca was with Mark when he purchased his first Terex scraper for the project in 2005.  Mark would often help Rebecca building sets for her plays and she was fascinated by the fact that he could be volunteering his time making props in-between managing such a complex and ambitious development project which she said revealed a lot about his character and commitment to both business and community.
Perhaps one of Rebecca's best contributions to Mountain View Meadows is her sense of vision.  She recognizes and takes very seriously the importance of planning for the future as opposed to looking only at what "sells" today.  "We know that the decisions we make at Mountain View Meadows have the potential to greatly affect the future of Helena and the Helena Valley.  It is our responsibility to take into consideration water, land, and energy conservation as key factors in growth.  If we can combine smart growth principles with developing a community that aesthetically complements Montana's amazing natural beauty, we will realize our vision for building a thriving, sustainable community—the kind of place where people truly want to live, work and visit now and for generations to come."